Created by Raymond Persinger the images shown here are of the model or "maquette" demonstrating the beginning design stages of this monument. These images incorporate Peter Fischl's poem as a backdrop. Currently negotiations to place this monument at several international sites are underway. The actual arrangement of the sculpture and poem in the full-scale monuments will be adapted to best suit each location. A flexible approach to original site preparation and installation of each monument will allow for a variety of design solutions. The poem may be presented at the base of the sculpture or on a wall behind the sculpture with a path in-between. While every placement will take into account the environment, landscape and architecture of the site, each will share the powerful integration of poem and sculpture.

A bronze maquette version of the monument is also available in a limited edition, please contact Raymond Persinger's studio to inquire.
Please consider making a donation to help bring this project to completion. Contact Peter Fischl.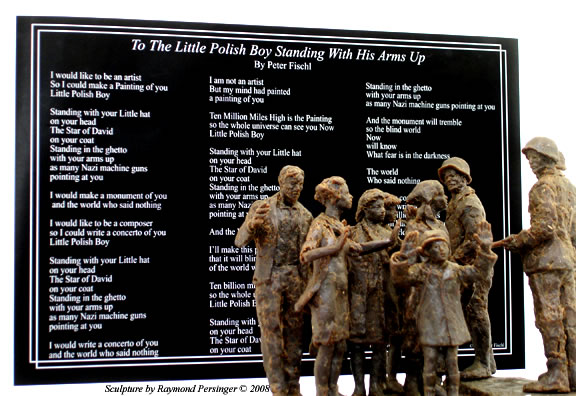 ---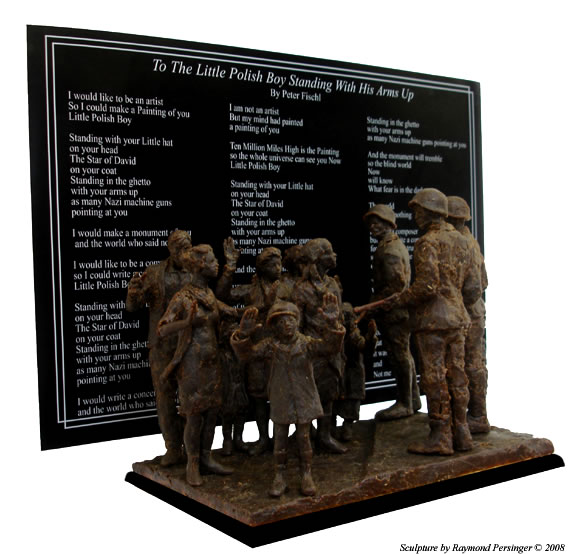 ---